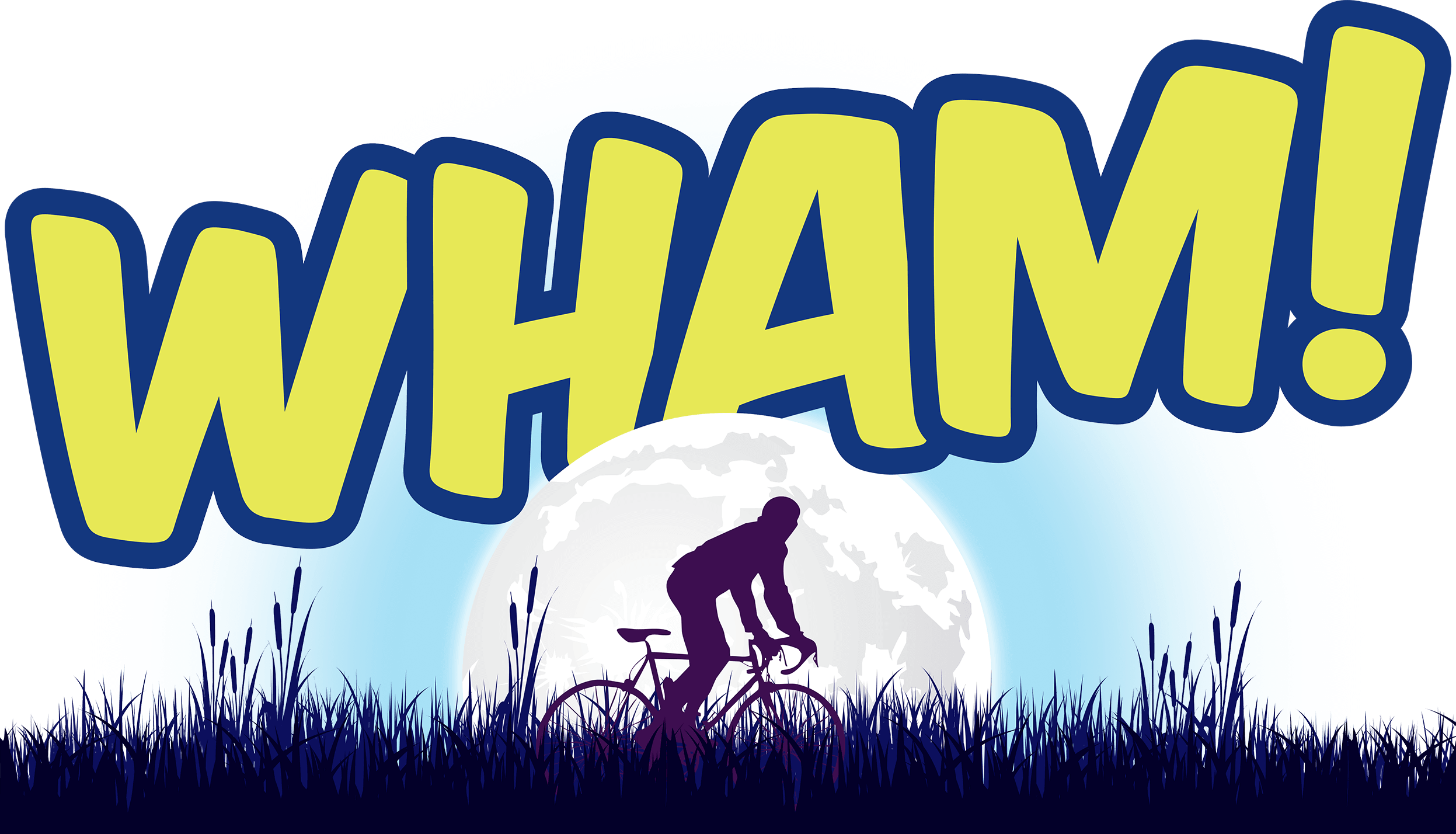 Welcome to the 2020 WHAM! Ride. Thank you for participating. It is essential that the below measures and information is followed and complied with to ensure a safe ride for everyone. Your safety and your health are important, but we need your cooperation and help to make that happen.
Parking lots around Wolf Lake Pavilion for WHAM! open at 9:00pm and can be accessed by Calumet/Sheffield Parkway or 129th Street/Sheffield Parkway. In the past, the tailgating portion of the race has been a great time to gather and socialize. We are discouraging that this year due to COVID-19. Please stay within your group and social distance from other groups before the race.
Please wear a mask prior to the race and until social distance has been achieved after the start of the race. Please also wear a mask after the race. This will help protect all of our race volunteers.
Please try and park in every other spot to help ensure social distancing. The lots will have signage to indicate which wave is gathering pre-race from that lot. For the first wave (racing) and last wave (short route), any lot can be used for parking your vehicle.
If you break down during the ride, please call (219) 853-6431 for assistance. Should you and your bike need to be transported, you will be required to wear a mask to ensure the safety of our workers. Please be sure to keep your mask available.
If you have a t-shirt or jersey pick up, arrive a bit early so that you can get back to your wave area prior to 11:45pm.
Roads around Wolf Lake Pavilion will close at 11:40pm! Admittance to the parking lots will not be allowed after 11:40pm... NO EXCEPTIONS.
You must make your way to your wave area no later than 11:45pm.

This is a night ride.

There are bumps, bollards, curbs, potholes, sharp curves, traffic, and other hazards that may be along the route. Please make sure to have a working light on both the front and back of your bike. This is the one piece of equipment that will help you throughout the ride. BE SAFE!
We are doing what we can to encourage you to spread out. There will be restrooms and handwashing stations throughout the venue and in each wave area. Unlike past years, there will be no bike vendors available before the ride and no breakfast after. Water will be limited. We encourage you to bring your own water.
If you are registered for the long route, you must complete the short route by 1:15am. Those arriving after 1:15am will not be allowed to proceed onto the long portion.
Wave times are approximate.
Shirts will be available for purchase while supplies last starting at 9:00pm at the ticket booth area. Pre-ordered shirts will be available for pick up in the same area.
We're also encouraging all riders to make sure that you have filled out the 2020 Census. If you have not, please come to the stage and we will have computers set up to help. Be counted!